This content has been translated by bestmembers
Instagram is preparing to show all videos on the home page in full screen. With the new functionality, the app will look more like TikTok.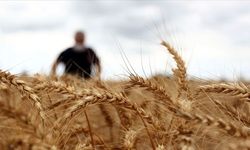 Restructuring of the Food Committee

Instagram chief Adam Mosseri has reported that his platform will look more like TikTok in 2022, with a greater focus on video.
Earlier last year, Mosseri announced that the Reels format did not deliver what was expected and TikTok was ahead.
Instagram, which will reduce the interaction of TikTok videos shared on Reels, is now looking to make the home page stream look like TikTok.
The videos will be full screen
According to a story posted by Mark Zuckerberg on his Instagram account, the app will come with a full-screen video feature, much like TikTok.
At the bottom, buttons will appear that allow you to like or comment on the video with the description of the video. The Instagram logo and other buttons are located at the top.
The new feature is currently being tested for a limited number of users. Because of this, you may come across full screen videos on your home page.
Let's see if Instagram's plans to look like TikTok will bear fruit in the coming months.